Read Time:
4 Minute, 55 Second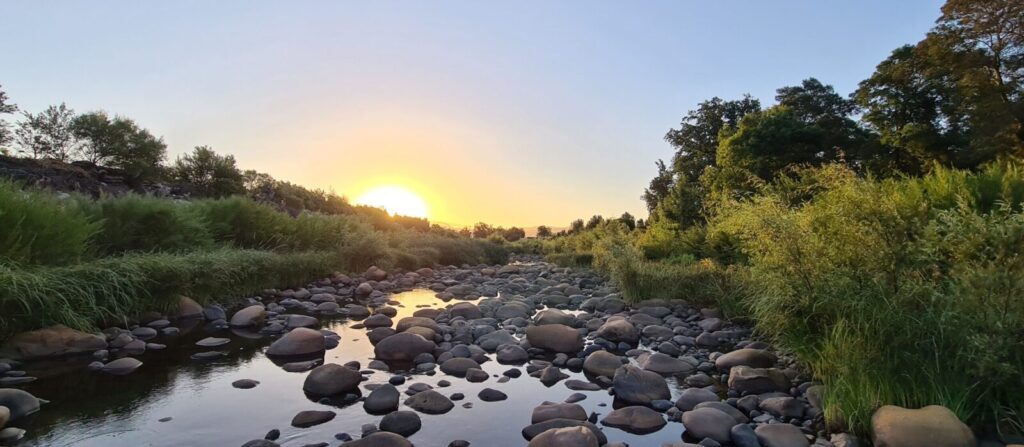 Whenever a long weekend comes up, the planning comes out. Looking for accommodation. Which area? Type of accommodation? Three or four nights away?
Very important questions in the grander scheme of a chaotic life – don't you think?
Well, 9 August 2022 is National Women's Day and since this falls on a Tuesday, I had the bright idea of taking the Monday off and turning the weekend into a nice long one.
I started searching for a few places in the Breede Rivier area – my favourite – but, as usual when you wake up too late, a lot had already been taken. I continued the search like a determined hound on the scent of a thief. I paused my search to take a Teams call from a colleague. We began to chat about the upcoming virtual meeting with one of my clients. Then BOOM!
It hit me. There was no way I could use the long weekend for a much needed getaway. Why? Because the damned English Premier League starts this coming Friday and a few so-called 'mates' and I decided to get together on Saturday to celebrate the start of a long and arduous season of disappointment.
My beloved Arsenal kick things off on Friday evening against fellow London-side, Crystal Palace, managed by former Arsenal captain, Patrick Vieira, while Woody's 'mega-bucks' Newcastle host newly-promoted Nottingham Forest on Saturday before Erik Ten Hag's Manchester United fend off the men from the south coast, Brighton.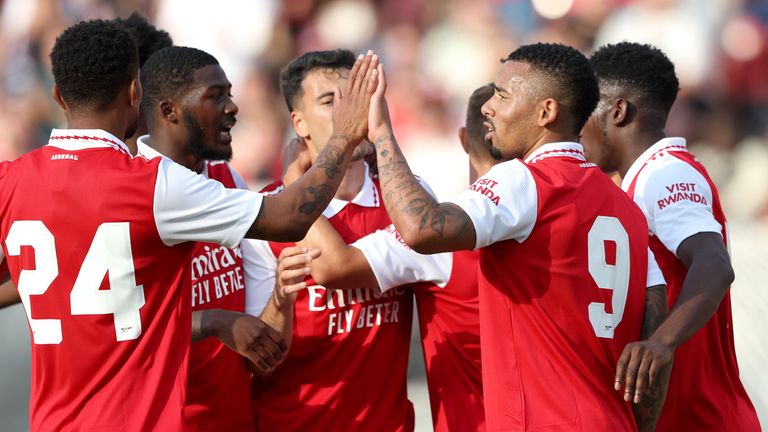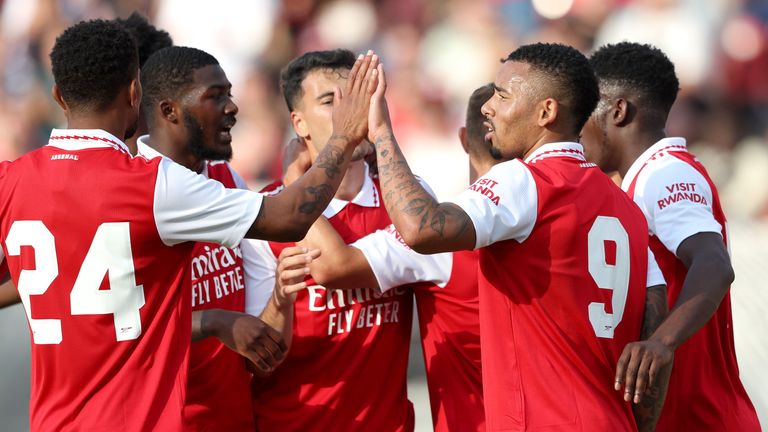 By the time we all get together on Saturday afternoon, I will either be exuding confidence at the new-look Arsenal having dispatched Palace or slinking in to avoid the barrage of sarcastic comments of "same old same old Batty – just like last season!"
Arsenal's acquisition of Brazilian Gabriel Jesus from Manchester City for £45million, along with his City compatriot Oleksandr Zinchenko, as well as Fabio Vieira and Marquinhos, brings a fresh bout of optimism to the Emirates Stadium. Pre-season results, barring a 2-1 defeat to Brentford behind closed doors, has given the Gooners something to shout about, especially dispatching Chelsea 4-0 and Sevilla 6-0.
Prediction: Crystal Palace 1 – 3 Arsenal
Newcastle did really well last season to turn things around after appointing Eddie Howe, who took the Magpies from relegation fodder to 11th on the table come May 2022. The takeover – which had been on the cards since 1645 – eventually materialized but the expected spending spree on marquee players did not materialize.
Instead, Howe progressed on purchasing key personnel in key positions, those which needed strengthening, to get his side to a position where, first, they remained in the Premier League, and second, could use something to build on. Newcastle's additions of Nick Pope in goal, Alex Murphy, Matt Targett, Sven Botman and Charlie McArthur has given Howe the resources in the summer window to make a good start to the season.
Newcastle are not Arsenal, so do not expect Forest to start their venture in top-flight football with a win.
Prediction: Newcastle 3 – 0 Nottingham Forest
Ten Hag has a major job on his hands in rebuilding United to the former glory days they enjoyed under Sir Alex Fergusson. Such has been the clean-out at Old Trafford, that no fewer than nine players have been released from the club. These include the likes of Edinson Cavani, Juan Mata, Paul Pogba and Jesse Lingard, while Nemanja Matic was sold to Roma.
United have been linked with two major scenarios all summer. Christiano Ronaldo and Frenkie de Jong. Will Ronaldo go or stay? Will de Jong sign for United, stay at Barcelona or go to Chelsea?
United have been doing everything in their power to sign De Jong, only for the midfielder to state – according to the media – that he either wants to stay at the Noucamp or go to Stamford Bridge.
Ronaldo has been seen to be the spoilt brat in wanting to leave just a season after arriving back at Old Trafford – which was seen to be the "homecoming" and the "saviour" of all of United's problems. Yes, he was their top scorer and had it not been for the Portuguese-star's efforts, United would more than likely have ended below Newcastle.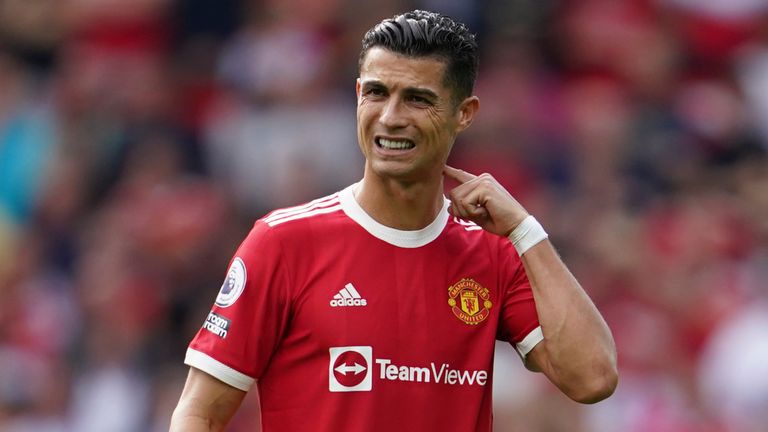 But reports of the disharmony in the camp due to Ronaldo does not make for good reading. Mikel Arteta swiftly dealt with Pierre-Emerick Aubameyang's misdemeanors and shipped him off to Barcelona on a free transfer! People questioned the decision but Arteta stated that "the club expects all it's players, especially their captain, to adhere to the standards set by the club and would not tolerate disciplinary breaches."
That's how you deal with a player, no matter how big they seem to be!
United have made just three signings in the summer so far with Tyrell Malacia coming in from Feyenoord, Lisandro Martinez from Ajax and the good signing of Christian Eriksen on a free from Brentford.
Whether Ronaldo will feature against Brighton on Sunday remains to be seen after the striker left the stadium during a pre-season friendly after being substituted at halftime.
Ten Hag will certainly have his hands full but the Seagulls have also had a massive clean-out, with 22 players being released, sold or loaned out while only bringing in Julio Enciso, Benicio Baker-Boaitey and Simon Adingra. They have also lost Yves Bissouma to Spurs and have set a high price on defender Marc Cucurella with Manchester City pressing to sign.
Prediction: Manchester United 1 – 1 Brighton
Other Predictions:
Fulham 0 – 4 Liverpool
Bourenmouth 0 – 1 Aston Villa
Tottenham 2 – 1 Southampton
Leeds United 0 – 0 Wolves
Everton 1 – 2 Chelsea
Leicester City 3 – 1 Brentford
West Ham United 0 – 3 Manchester City

All in all, I do hope the weekend turns out to be a spectacular opening to an eagerly anticipated opening round of matches, otherwise, I am going to be a grumpy old fart.